Meet Francesca
#StudentsInBA
The Argentine love, the meaning of mate and a city with everything.

Francesca Flamminio came to Buenos Aires from the United States as an exchange student of Political Science at the Universidad del Salvador. We asked her some questions to be able to share a little her experience in the City. You can also see more of Francesca and the City here!
1. For you, what does a student have to know about life in this country?
I think it is important that foreign students do not have fear or nerves of the love of Argentines. It is very normal for everyone to greet you with a kiss and sometimes a hug too. That is part of the culture and how the are Argentines.
2. Is there any aspect of the Argentine customs that you have discovered?
At first, I did not understand why mate had so much meaning and importance in the lives of Argentines. I thought it was a type of tea that they like very much, but I learned that mate means much more. Mate is more than a drink, it is a time to get together and spend time with family, friends, or strangers. Only by the act of drinking and sharing mate is something that unites people. I think that captures the familiar and friendly feeling that all Argentines have.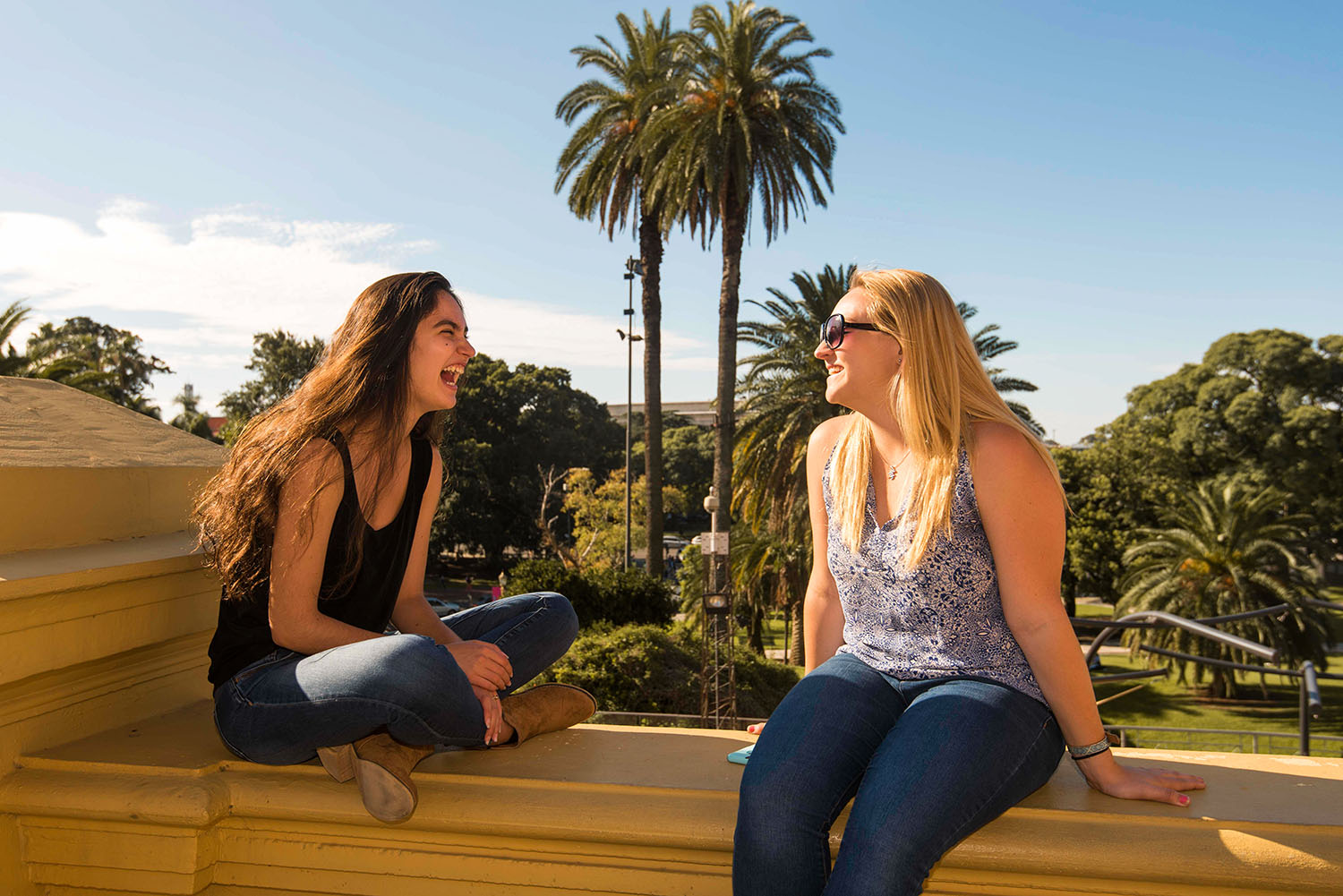 3. How was your exchange experience?
My exchange experience was much more than I expected. I fell in love with the city, the people and the energy that the city has. Buenos Aires has everything. It has beautiful parks, interesting museums and thousands of restaurants. Every day there is a new place to meet and explore. There are many events in the city also about food, culture and art that I enjoyed, such as the Book Fair. I am very nerdy and I loved learning about the country's history and understanding more about politics and people. There are a lot of bookstores in the city and my favorite is the Ateneo, I went many times. Also, Buenos Aires is very diverse. I loved having the opportunity to meet many people from all countries around the world. In addition, Argentina is a very large and diverse country with many places to explore. Some of my favorite memories are my trips to Patagonia, Mendoza and the North of the country. It is a beautiful country with much to see and do. My exchange in Argentina was one of the best moments of my life. I hope to return very soon!
You may also be interested in
On Friday, May 31, the 1500 applications were processed and 100 candidates were selected who will go to the next stage to study in Barcelona, ??Mexico and Los A...
The Nomads BA Conference will be held at the Buenos Aires Planetarium on December 2, 2022.
For a period of a month and a half, 8 international students from 7 different countries (Colombia, Mexico, Panama, Venezuela, Austria, Spain, England), lived th...