¡End of EBAI 2019!
#Internship&Volunteering
The 4th edition of Buenos Aires International Experience EBAI, program in which 23 students from different parts of the globe participated.

For eight weeks, between March and May 2019, students participated in internships in 15 areas of the Buenos Aires government, a professional exchange that allowed them to develop their skills, talents and creatives. In addition to training in different skills, each student presented as a final project a summary of a public policy.
Students of academic exchange in different universities of the City of Buenos Aires, such as the UBA, Torcuato Di Tella University, Lanús University, Salvador University, San Martin University, San Andres University, Argentine Catholic University and the University of Palermo, were part of the program.
"The experience met my expectations, allowed me to know the reality of the public administration of another country, which nourishes me as a professional and public official."

Verónica Zurita, Ecuador
"I developed my skills and knowledge on public policies, and learned about gender-related policy initiatives, such as those that address health issues and economic inequality, which I hope to take advantage of in my studies and work in the future."

Elisabeth Dietz, Norway
The program was a success, and within the different policys the work of 2 students stood out: Alessandro Gardelli, Italian student, who performed an analysis on "Economic impacts of Climate Change in the City of Buenos Aires". And Patrick Bopp, a German student, who developed a project on "Urban fragmentation and social segregation in Buenos Aires: proposals for an integrated and sustainable city".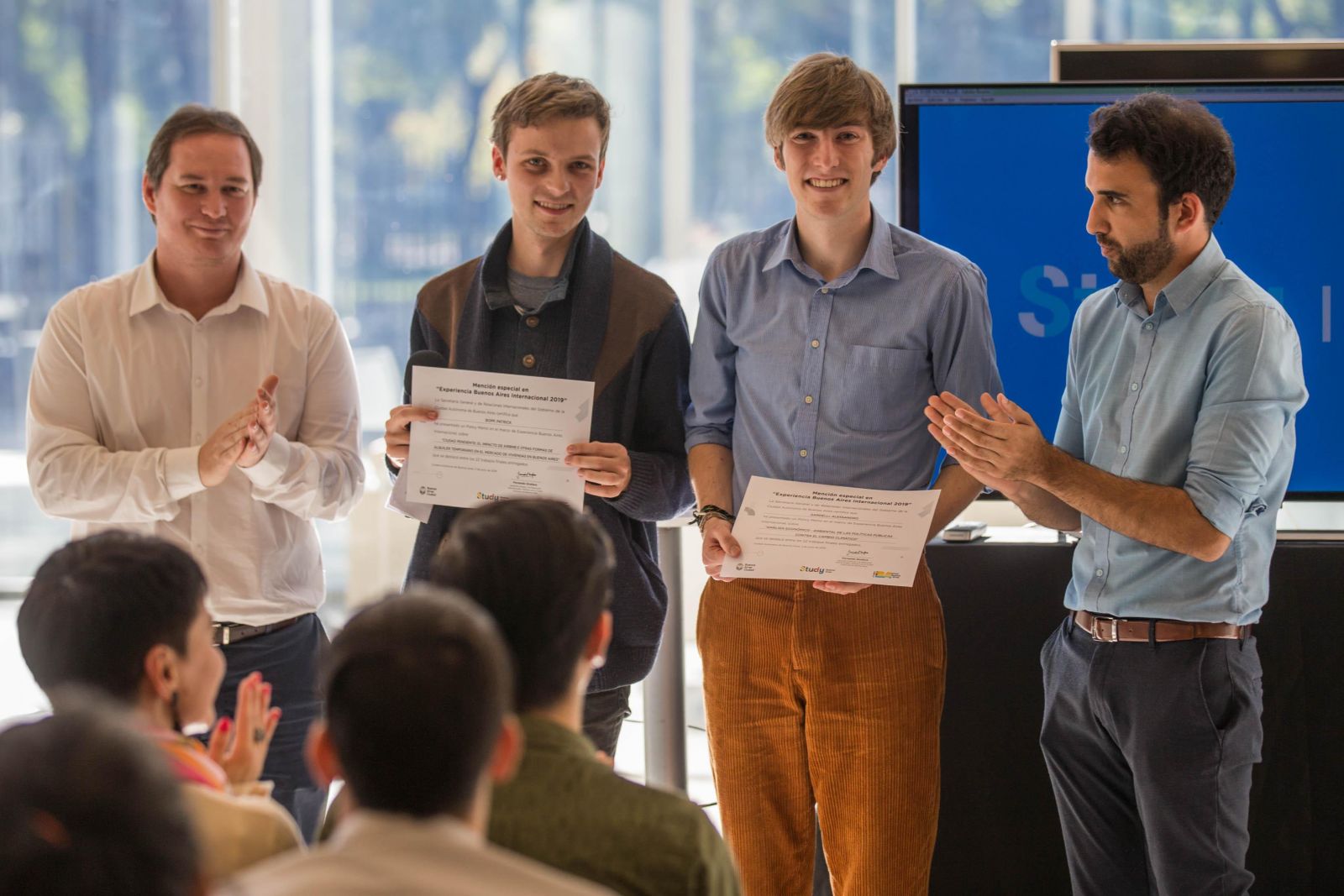 The 5th edition of EBAI will begin its call in May 2020, and will take place between September and November of the same year. Do not miss it!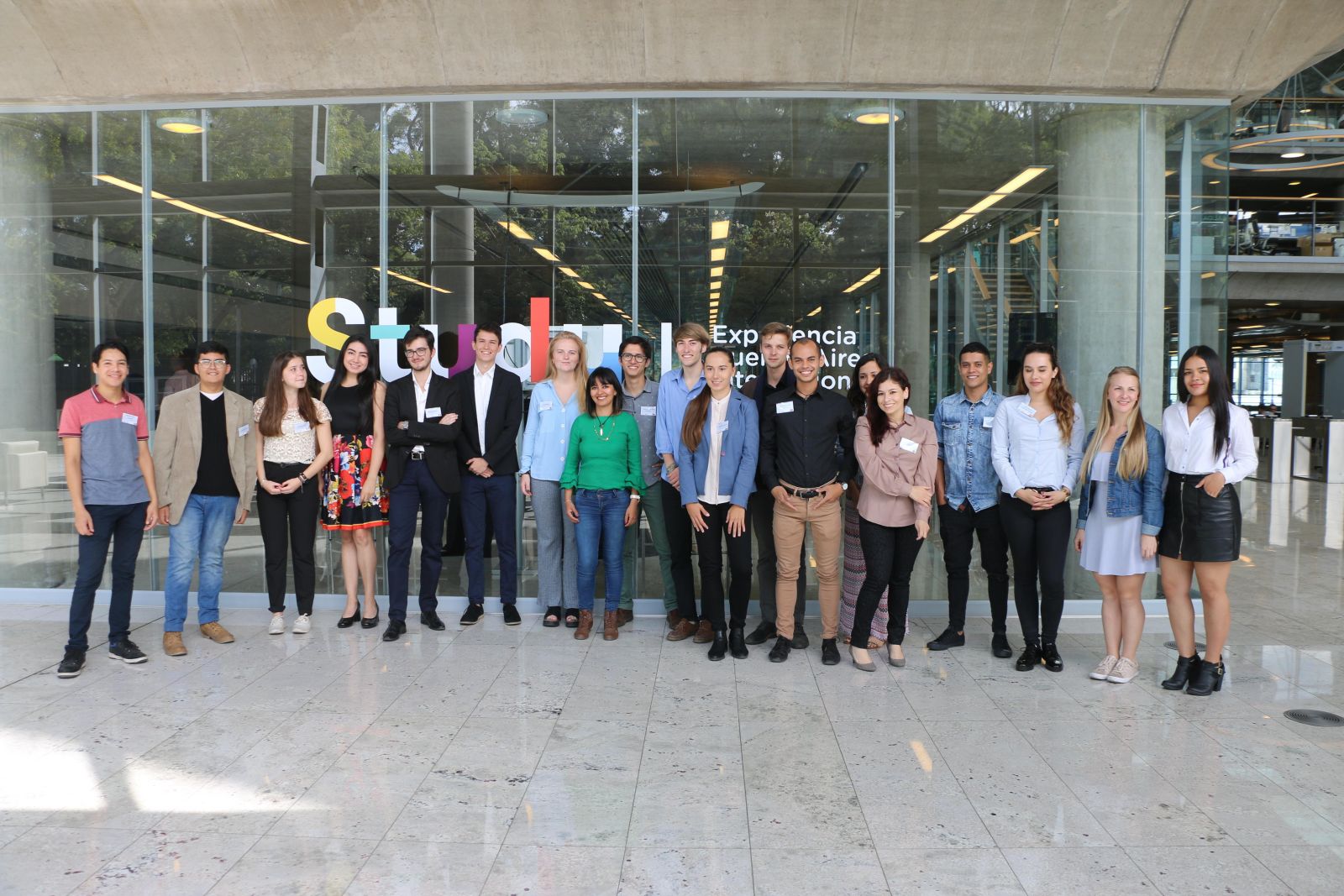 EBAI participants 2018:
Alessandro Gardelli, Italy
Annika Doreen Maurer, Germany
Alejandra Edery Ferre, United States
Verónica Zurita, Ecuador
José Ramón Navarro Perez, Spain
Elias Frantz, United States
Lisa Decombe, France
Felipe Alberto Leal González, Chile
Sofia Jimenos Pujal, Spain
Monica Ships, Brazil
Jorge Alejandro Lopez Carrero, Venezuela
Karla Kane, United States
Helen Natalie Langwieder-Görner, Austria
Diana Marcela Lopez Tovar, Colombia
Cheng San Llanos Vásquez, Peru
Sebastian Arroy Juárez, Mexico
Laura García Corredor, Colombia
Elisabeth Dietz, Norway
Emmanuel Bosdure, France
Danilo Cataño Henao, Colombia
Patrick Bopp, Germany
Daniela Letanovská, Slovakia
Karen Dayana Acosta, Colombia
You may also be interested in
For a period of a month and a half, 8 international students from 7 different countries (Colombia, Mexico, Panama, Venezuela, Austria, Spain, England), lived th...
Yes, you are studying in the best city to study in Ibero-America according to QS Best Student Cities Ranking.
What measures is the government taking and recommendations to follow to prevent its spread.