Meet Danilo
#StudentsInBA
Contrasts between cities and a hitchhiking trip from Patagonia.

Danilo Henao arrived in Buenos Aires from Colombia for his postgraduate degree in Audiovisual Production at the University of Palermo. We asked him some questions to be able to share a little of what his experience in the City was. See more of Danilo in Buenos Aires here!
1. What does a student have to know about life in this country?
As a Colombian I grew up in a social environment full of taboos and prohibitions, in a moral bubble that becomes quite resistant to differences. When I arrived in Argentina, a country that has been rebuilt from multiculturalism, I had to face - pleasantly - with the fading of some of my prejudices in order to enjoy the richness and beauty of its symbolic frameworks. That is, in my opinion, what anyone who wants to visit any of their cities, especially Buenos Aires, should know: that it is a meeting point for the world in which respect is the only unbreakable code.
2. Is there any aspect of the Argentine customs that you have discovered?
The humility and kindness of the Argentines have been two aspects quite questioned by the world. I am sure, after living 24/7 with them for more than a year, that if there are suspicions about it, it must be the fault of the media that, in football contexts, for example, document effervescent, impetuous and happy citizens for the historical performance of its athletes. This is undeniable: football is a factor that mainstream many of the social dynamics in which Argentines are immersed, there are even those who refer to it as a flag that flies from Chauvinist airs. There is probably some reason in all this, but to think or say that the passionate attitudes that are evident among some fans permeate all the interpersonal relationships of Argentines, is a mistake. The cordiality and gentleness with which I was treated since I arrived until I left is indescribable and makes me want to return again and again.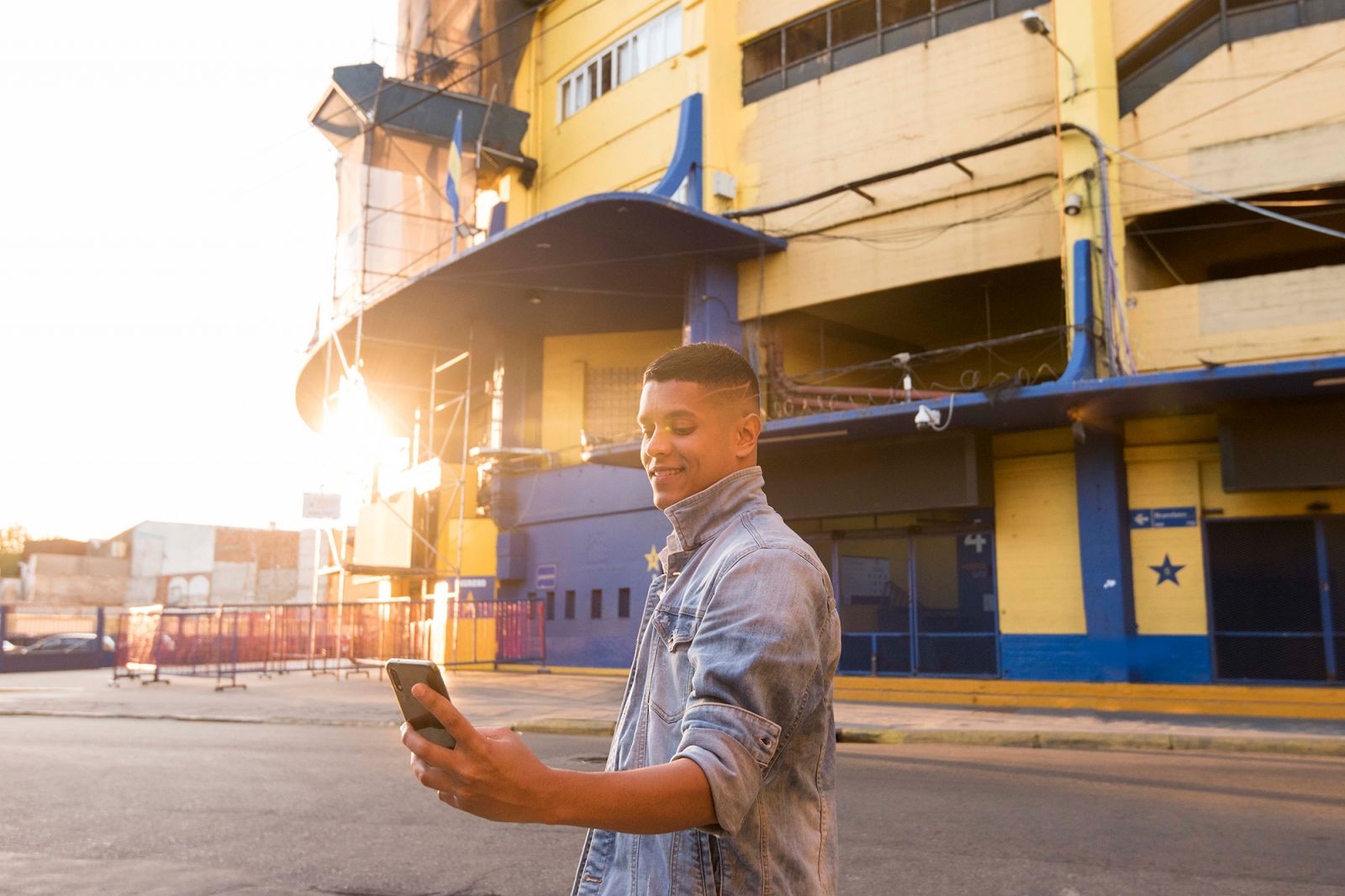 3. How was your exchange experience?
I think my first experience in Argentina was unbeatable. I was a year, a month and a day studying, working and walking. Academic and work experiences were quite enriching, especially what you can have at the hands of Study Buenos Aires. Performing a work internship with the City Government not only allowed me to acquire new knowledge while it increased my professional career but also to meet an exceptional group of friends from different nationalities who also had my same opportunity. One of them, with whom there is now a certain brotherhood, is Spanish; his name is José Ramón. He, with only 30 years, is a lawyer, historian and has traveled many parts of the world. When we finished our internship, he convinced me to go backpacking - and hitchhiking - to Patagonia, something totally new for me because in my country, pitifully, entering the road at the mercy of destiny, it is quite a challenge. We decided to fly from Buenos Aires to Ushuaia and return hitchhiking and Couchsurfing. We were in Chile visiting Torres del Paine, we returned to Argentine territory and passed, among other places, through El Calafate, El Chaltén and Bariloche. The landscapes and people I met on this journey will live forever in my heart.
You may also be interested in
We closed the second edition of Share Your Language, the volunteers, 19 university students from all over the world, participated in language classes with prima...
What to study, where to live, how to obtain a visa and what to do in the city, all in one platform.
On April 6, thousands of students from Argentina and around the world attended to the most awaited university meeting of the City of Buenos Aires. An event full...