CTI 2nd edition closed
#StudentsInBA
We closed the second edition of Share Your Language, the volunteers, 19 university students from all over the world, participated in language classes with primary level students in CABA schools. Learn more about their experiences and sign up for the next edition!

The second edition of the Share Your Language program, held between April and June 2019, brought together 19 students from the United States, Italy, Brazil, France, the United Kingdom, Germany and the Netherlands.
Arriving from different parts of the world, volunteers were able to assist teachers in English, Portuguese, French and Italian classes. For a month they had the opportunity to share the culture, language and history of their own countries with 6th and 7th grade students. And upon completion of the program they received a Diploma from the City Government.
Students who took this challenge were able to connect with the elementary school children, feed their curiosities and desire to learn. They got to know a different face of the City, the most human face. These are just some of the testimonies left by those who went through the program:
"I was able to enter a small planet within the city, that only thanks to the program I have been able to see."

Lily Cameron, Britain
"Having a connection with the kids and being the person to make them more interested in another culture and language. That's what i learned."

Athena Haywood, United States
"It was only the second time the children saw me and they already greeted me by name. This trust they had in me is an experience that I will never forget."

May Dumke, Holland
And now comes the 3rd edition of Share Your Language! So, if you are an international student, you have fluent Spanish and know English, French, Portuguese or Italian, do not hesitate to sign up! You have time until Monday, September 2 at 12 noon. Apply here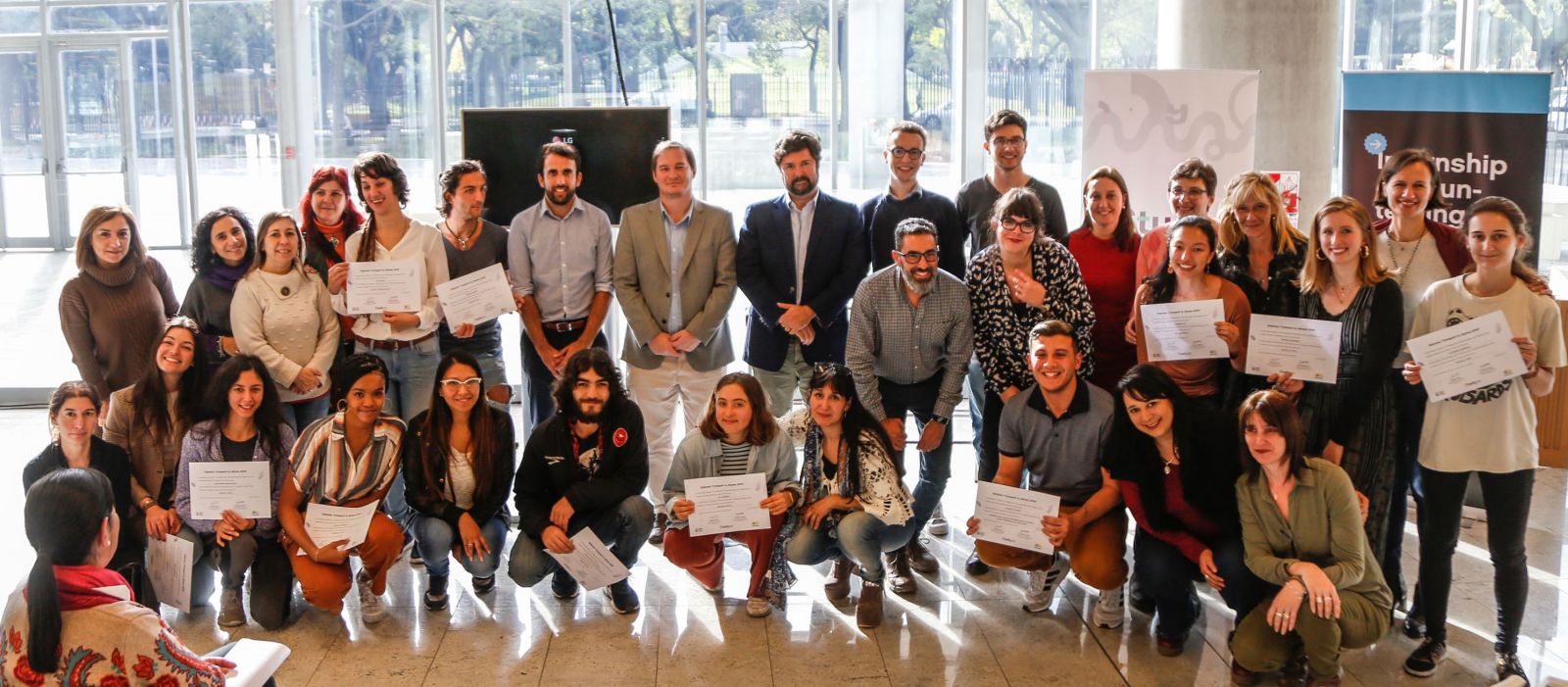 You may also be interested in
After a rigorous selection process and thanks to the City's scholarships, 20 Argentine students will travel to Barcelona, Mexico and Los Angeles during the ...
On April 6, thousands of students from Argentina and around the world attended to the most awaited university meeting of the City of Buenos Aires. An event full...
We close the 3rd edition of Compartí tu Idioma, the volunteer program where international students participated in language classes in CABA schools.