Universities and Educational Institutions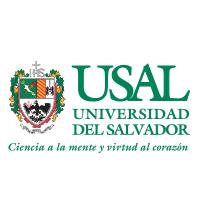 University of Salvador (USAL)
The University of Salvador is a Jesuit university which was officially established in 1958. However its history can be traced back to 1944 when the Higher Institute of Philosophy of El Salvador was founded. In 1954 the institute was renamed the Faculty of Philosophy of El Salvador and finally in 1958 it was granted university status.
The university is located in downtown Buenos Aires, the capital and largest city of Argentina. Buenos Aires is known for both its rich European history and contemporary Latin American culture. The city is the national centre of commerce, economics, politics, and technology. It is also considered one of the most diverse cities in South America as it is home to millions of immigrants from all over the world. Students at the university can explore this multicultural city in their spare time and soak up its Argentinian culture.
There are nine faculties available at the university including administration, education and social communications, and science and technology. The university also has six schools in agronomy, art and architecture, design, modern languages, oriental studies, and veterinary medicine. Courses are taught at both undergraduate and graduate level.
Students at the university are given the opportunity to participate in the international exchange programme. The International Cooperation Directorate is responsible for developing partnerships with higher education institutions across the globe. By taking part in the university's study abroad programme, students will gain a global perspective and experience different cultures first hand. The university also welcomes increasing numbers of international students ever year and offers an Intensive Spanish Programme for non-native speakers.
Institution Privada
Founded in 1958
20.000 students
1.391 international students
Contact
Av. Callao 801

5411 08003338725
Proyectos internacionales y movilidad docente e investigadores

Estudiantes internacionales por programa de intercambio
Estudiantes UBA por programa de intercambio

Misiones internacionales

Convenios
\