Meet Anne-Lise
#StudentsInBA
What to try, the culture of mate and a change of perspective.

Anne-Lise Milbeau arrived from France as an exchange student of Economic Sciences at the UBA. We asked him some questions to be able to share a little of what his experience in the City was. You can also see more of Anne-Lise here!
1. For you, what does a student have to experience when visiting our country?
Something that an exchange student has to do in his visit to Argentina is to try the specialties, such as empanadas, coffee with milk and croissants, submarines, chocotortas, their national meat and mate. But also try their dances, cumbia and reggaeton.
2. Is there any aspect of the Argentine customs that you have discovered?
Regarding the customs there, from my point of view as an European, I love the fact of sharing the mate with everyone, both friends and strangers. It creates a very pleasant coexistence culture in which we can feel comfortable quickly.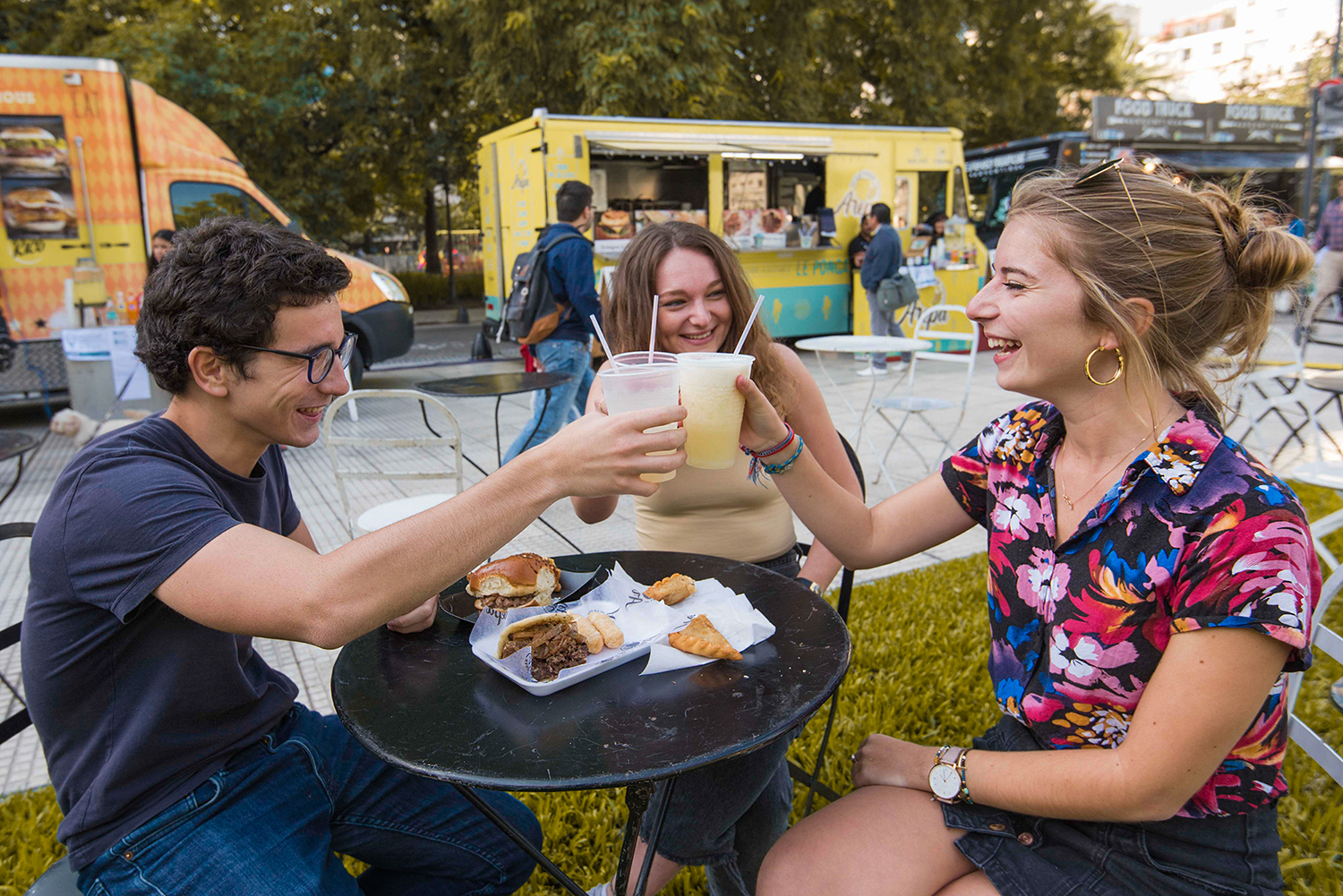 3. How was your exchange experience?
My experience in Argentina was super enriching in a lot of aspects. First, the learning of the Argentine culture and its language, I did it progressively and finally I could really feel part of the country.
As for my academic experience, I had the opportunity to choose the subjects that interested me most in the university here, something impossible in France. Through my exchange at the UBA, I observed the difference in their views with mine, whether it be about politics, the education system, and many other issues. It allowed me to realize that things that can be "normal" in France are not in Argentina. For me, the most surprising thing is the country's inflation situation, I never experienced something like that, such a high price increase every week.
Finally, I had the opportunity to travel throughout the country: to Patagonia, Mendoza, Salta, Iguazú, and I could see the immense diversity of Argentina. I will never forget this exchange, it allowed me to mature individually on my way of seeing, observing, respecting things and people from other cultures.
You may also be interested in
Experiencia Buenos Aires Internacional, the internship program for international students in the Government of the City of Buenos Aires.
What to know before coming to study, her vision of the Buenos Aires attitude and travels through Argentina.
The 4th edition of Buenos Aires International Experience EBAI, program in which 23 students from different parts of the globe participated.